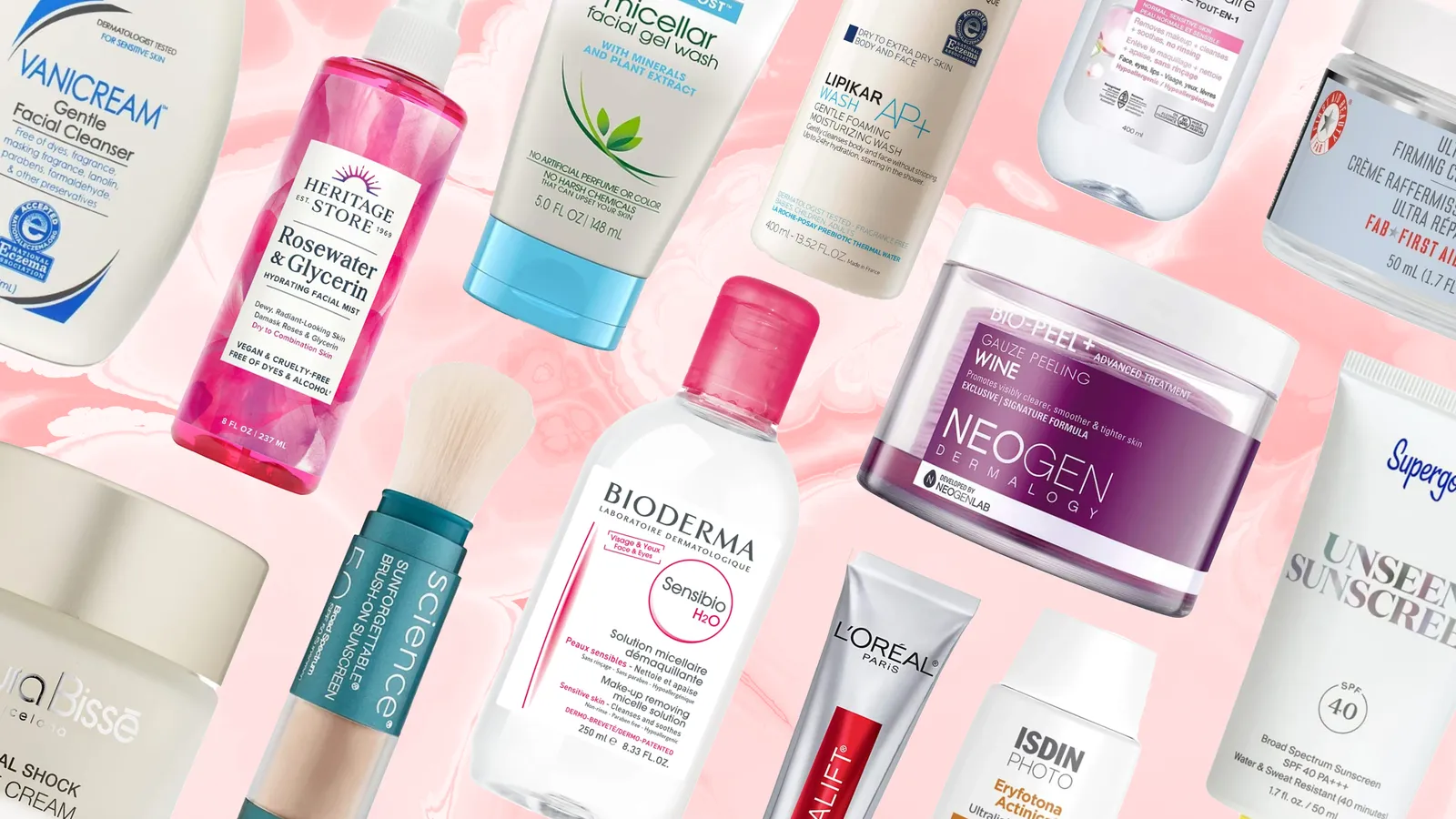 There are a number of different skin care brands. Regardless of your skin type, you can find something suitable for your needs from this list. Each brand has its own unique characteristics and benefits, so reading through the ingredients list can help you determine which products are right for your skin type. A few of the best skin care brands have a rich history and a devoted following of loyal followers. Here are a few of them:
Aubrey Organics has an extensive line of cruelty-free products. Their products are certified by the Leaping Bunny and have minimal ingredients. They're made from all-natural, nontoxic ingredients. Their skincare line is 100% vegan, and their packaging is recyclable. And Dr. Dennis Gross is an affordable option for those with sensitive skin. Their line of facial masks and other products is suitable for those with rosacea or enlarged pores.
Other skin care brands that are affordable include Good Molecules, which provides an array of affordable skincare products. Some of their most popular products are Discoloration Serum, Niacinamide Brightening Toner, Yerba Mate Eye Gel, and Pure Cold-Pressed Rosehip Seed Oil. Many customers report seeing results after using these products. They even sell a bundle of products to help you save money.
Luxury skin care brands take their ingredients list seriously. Their products are manufactured with the utmost care and under strict supervision. These brands strive to maintain the highest quality standards and provide better, more effective results than their competitors. Unlike white-labeled products, luxury skin care brands formulate their products in-house using natural ingredients. Unlike white-labeled products, their products are formulated with high-quality ingredients and are better suited for sensitive skin types.
Drunk Elephant uses natural ingredients and has a cult following in the Mecca of skin care. Their Lala Retro(tm) Whipped Cream is 90$ at MECCA. It has won Mecca's 2018 Beauty Election. Other notable products include the Virgin Marula Luxury Facial Oil and C-Firma Fresh Day Serum, which cost 117$. The price tag may be high, but the benefits are well worth it.
Another high-quality drugstore brand is Byoma. Despite being one of the most affordable skin care brands, Byoma contains carefully developed ingredients that perform just as well as expensive brands. The Byoma face cream and moisturizer is made from 100% natural ingredients and is available at Target and Ulta. A few more luxury brands are also available, such as Rodial. They have the advantage of being affordable for everyone, and allowing you to try a product that suits your budget and your skin type.
A brand with great ingredients and attractive packaging is always a good choice. Japanese beauty brands offer the highest quality ingredients and are often more expensive. In addition to Japanese beauty products, there are also Korean skin care brands that have grown rapidly in popularity throughout Asia and the West. This is due in large part to their more aggressive marketing efforts and social media push. But whichever brand you choose, make sure to read the label to be sure it is made with the highest quality ingredients.